CHICKPEA SALAD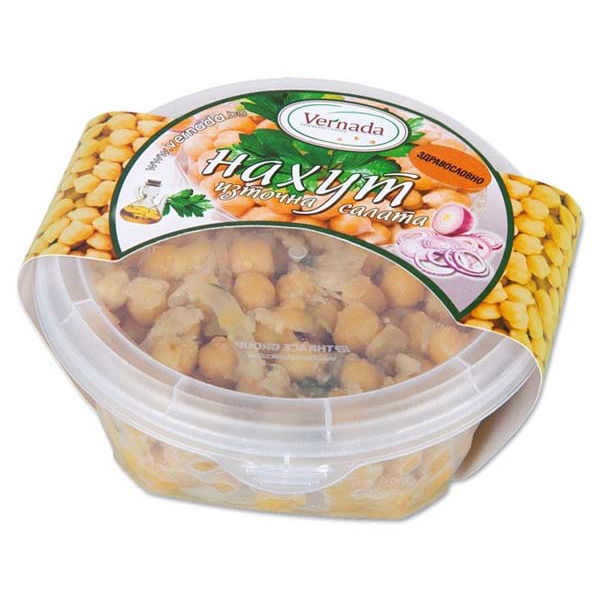 DESCRIPTION:
Freshly cooked chickpeas prepared with olive oil, salt, onion, vinegar, and fresh parsley.
HEALTH BENEFITS:
Chickpeas are a perfect choice for those who want to lose weight because of their high fibre content – its content is approximately 1/10 of their weight;

They contain much less fat than walnuts and peanuts;

The beneficial properties of chickpeas include an incredible amount of antioxidants – vitamin C, vitamin E and beta-carotene, quercetin, kaempferol, myricetin, and caffeic, ferulic, and chlorogenic acids.

Chickpeas also contain manganese – the mineral is a powerful antioxidant for mitochondria, which produce energy in most cells.
ADDITIONAL FEATURES:
The content of protein and fibre normalises blood sugar levels. It reduces the risk of cardiovascular diseases and the levels of "bad" cholesterol. It is good for women in menopause because it relieves hot flashes, reduces the risk of breast cancer, and protects against osteoporosis. The iron content makes chickpeas an invaluable food for pregnant women, nursing mothers and children who have an increased need for iron.